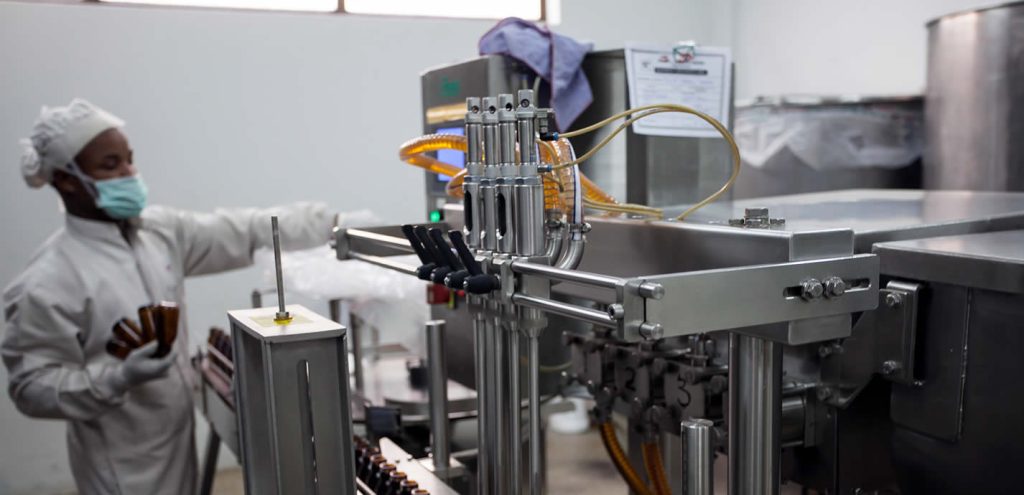 The Manufacturing sector is poised for significant growth over the next few years. By 2030, Business-to-Business spending in manufacturing is estimated to reach about US$666.3 billion. If all 55 African countries join African Continental Free Trade Area (AfCFTA), the manufacturing output is expected to reach US$1 trillion by 2025. 
This creates an opportunity for investment into Ghana's manufacturing sector since AfCFTA is mostly manufacturing based. Top items imported into Africa include Automobiles, computers and IT products, pharmaceuticals, clothing, and fashion accessories etc. 
Opportunities exist especially under the Government's One District One Factory  initiative. Others include; 
Production of chemicals such as caustic soda and chlorine-based products, melamine and urea, Polyvinyl Chloride resin from ethyl alcohol and formaldehyde from methanol among others
Production of pharmaceutical products for the local and foreign markets 
Production of iron, steel, and other metals 
Vehicle assembly and vehicle parts manufacture. 
Production of construction materials such as cement, electric cables, steel materials, Clay products (tiles, bricks, and paving blocks), float, glass among others.